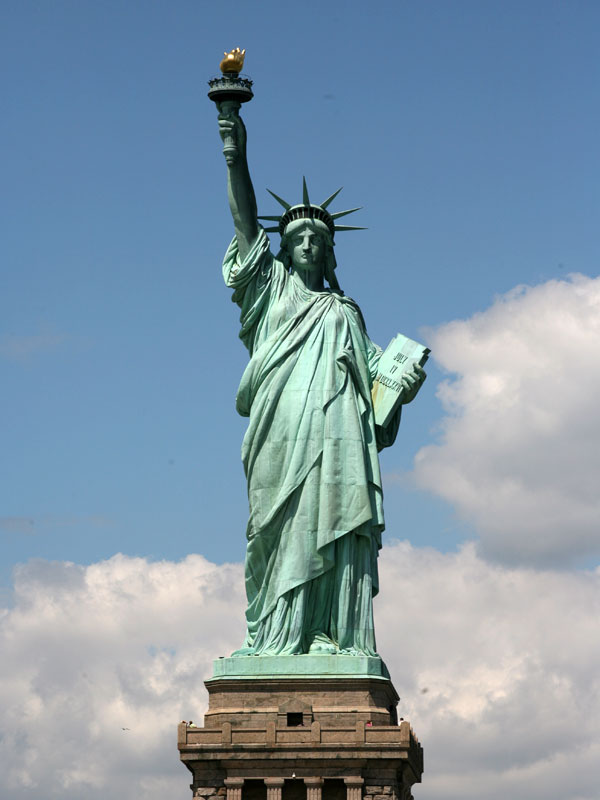 Béla Fleck's Concerto for Banjo started off with an leap of energy that sustained throughout the night, even on the slower movements and in his solo recital. Fleck's harmonic language has become highly developed over his 30-odd-year career. His compositional voice is definitely American, although lots of other flavours pop up – the second movement in particular felt much more Eastern European. The big open-voiced chords in the first movement reminded me of Fievel Goes West, a beloved film from my childhood, and I definitely intend that to be complimentary. It felt to me like that nostalgia America of yore that rose up under the Statue of Liberty as you came into New York Harbour from Hungary or Czechoslovakia or whatever, that place of newness and potential people from all over the world were encouraged to come and contribute to. Hell, they even let you keep your name.
The symphonic arrangement was good and competent, but sometimes a bit spotty. Occasionally the orchestra overpowered Fleck's banjo, making it hard to pick out the intricacy of his playing. This happened most particularly in the boisterous and full-bodied first movement, which has lots of sound and lots of motion. It was unclear if the dynamic issue was due to overplaying or underamplification, and our position in the room likely altered our perception of the sound. It could have been solved in maybe one more rehearsal, but at least they could have turned Béla up a little bit. Perhaps it was better elsewhere in the hall, but either way the piece did not quite earn a standing ovation, though the potential hung in the air for a moment. It seems that the audience was in agreeance about the orchestration deficiencies, but enjoyed the concerto nonetheless.
While the concerto was good, the solo recital afterwords was quite magical. The complete expressive nuance of Béla's playing was on full display. He chose music that he obviously knew intimately and held dear. He played through ragtime songs from the early 1900s ("when banjo was king…really"), songs he learned during his travels in Africa, and a few bluegrass tunes including a frankly astounding bit in tribute to Earl Scruggs. Béla's personality and sense of humour became apparent through the way he played his songs and which songs he picked. At one point he picked up his microphone and said, "I'm not going to say anything right now," before launching into that Bach partitia he does so well, following up by announcing it was something he'd written on the way over. He also did a pretty funny rendition of "Pop Goes the Weasel." Fleck finished by playing a piece by using "Chet Atkins harmonics" and turning the tuning pegs to make melodies. This last bit sounded a lot like a japanese koto.
Béla mentioned how he'd never done a formal recital in this kind of "art music" context before, and he was happy and honoured about all the people who came out for his evening of "esoteric banjo music." The truth was, the audience was ecstatic about esoteric banjo music, if a bit antsy (hey – opening your little foil mint wrapper very slowly does not make the doing of it any quieter). People were familiar with the reference points, enough for the audience to laugh at little musical jokes and appreciate quotations. During the solo recital, we hung on Béla's every phrase. This time Fleck got a standing ovation, and he was even called back out for an encore I don't think he expected. Plus, he had a very nice jacket.